Harnessing technology to improve the quality of teaching in the Western Cape
News
Education Technology
Learners and teachers from 150 schools in the Western Cape benefit from broadband internet access as part of a project undertaken by the Telkom Foundation in partnership with the Department of Basic Education.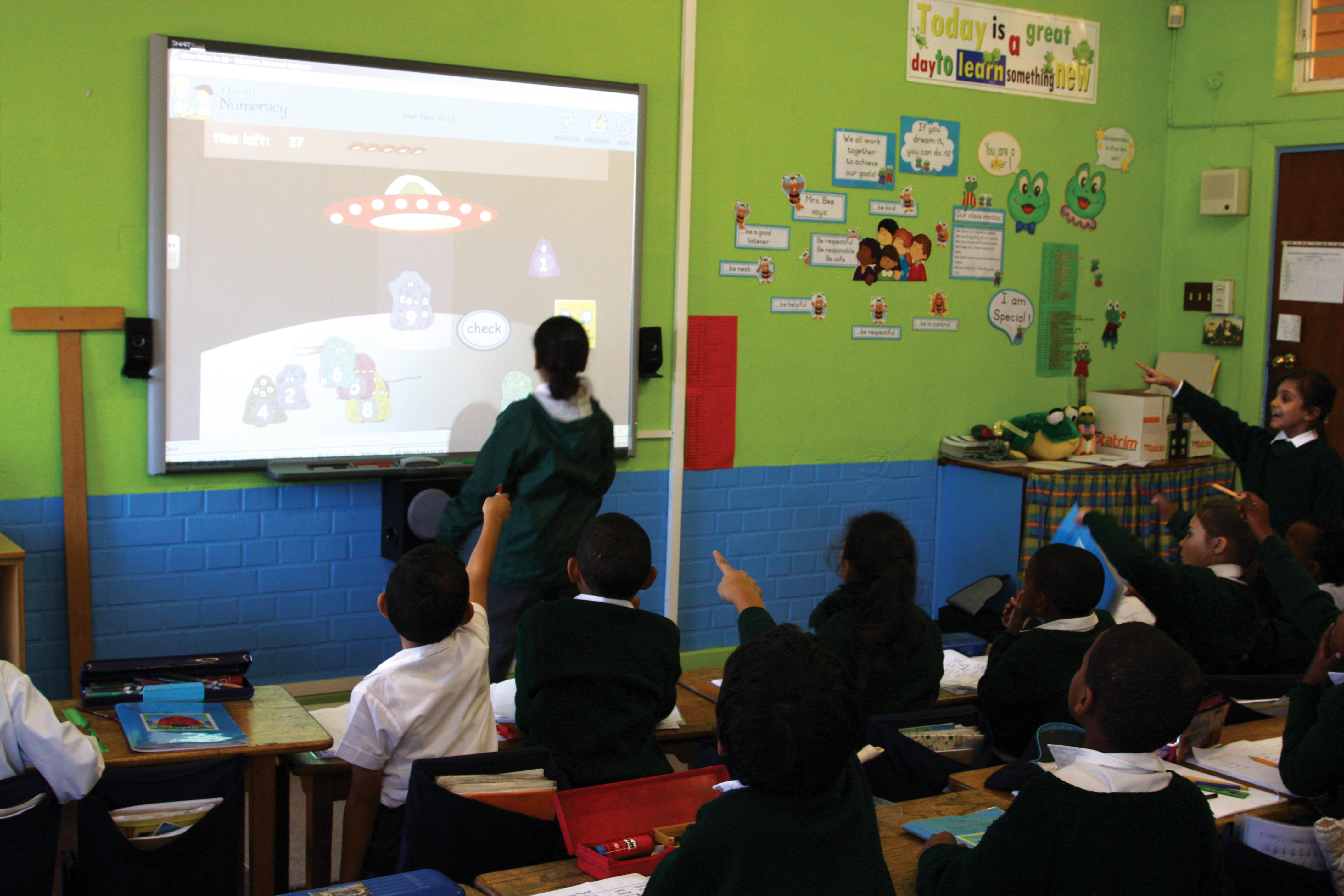 Three classrooms in each of the 150 schools have an Internet package consisting of Telkom connectivity, interactive white boards with projectors and laptops for teachers.
Telkom Foundation, in partnership with the Department of Basic Education, the Western Cape  Education Department, the Khanya Project and 150 Western Cape Schools have together funded the "150 schools ICT project." Telkom SA contributed R22 million for the project and through the Khanya Project the WCED contributed R4.4 million. Schools contributed just over R2 million towards their own infrastructure costs.
Western Cape Education Minister Donald Grant said at the official handover of the project at Ruyterwacht Preparatory School, one of the beneficiaries, that the partnership between Telkom SA, the National Department of Basic Education, the WCED and its Khanya team, and our schools is a wonderful example of how the private sector and the community can assist the Western Cape Government in improving the quality of education provided in the province.
"If our learners are to have any hope of competing in the global knowledge economy, it is essential that they are given every possible exposure to the use of technology - this is what makes today's celebration of Telkom's contribution so exciting."
The ceremony was attended by the Deputy Minister of Basic Education, Enver Surty, the Deputy Minister of Communications, Dina Pule, the Chief Executive Officer of Telkom Foundation, Reabetsoe Motsepe. and Telkom SA Managing Director, Nombulelo Maholi.
Status update on the Khanya Project
1 170 schools have been helped to use technology effectively
Another 207 schools are in various stages of preparation for the next wave of implementation
A total of 44 841 computers are used in Khanya schools (of these 28214 have been funded by Khanya or its donor partners, and the balance of 16627 have been procured by the schools themselves)
25 399 Educators are being empowered to use technology optimally for curriculum delivery
829 481 learners are already reaping the benefi ts of the project